Posted on March 31, 2016 in Nuptials
It's the Little Things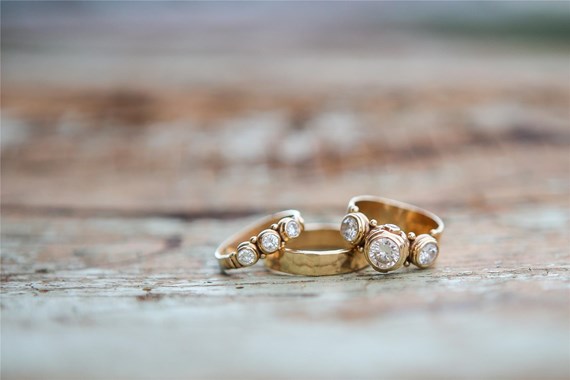 While the big day is your day, there are likely friends and family coming in from out of town to celebrate with you. It's easy to get caught up in the big stuff and forget some of the things that can really make a difference for you and you guests. We've included a list of a few things you should start thinking about now, so you can be sure they don't get lost in the shuffle.
Rehearsal Dinner Directions
Whether it's through your wedding website, or through a card or printed piece of paper, make sure everyone has directions. While directions to the wedding and reception venues may be a no-brainer, many forget to have directions for family and the bridal party that will be in town for the rehearsal. They're going to need to know how to get from the hotel to the wedding venue, and from the wedding venue to the reception venue, and from the reception venue to the rehearsal dinner location.
Emergency Kit
Buy a pre-made one, or create your own! You can make it your own, but we recommend Band-Aids, mini sewing kit, Tide-to-go pen, lint roller, bobby pins, safety pins, tissues and headache medicine. Think of anything you could possibly need in a pinch the day off, and pack it in a travel size just in case.
Day-Of Vendor Payment
Payment seems like something hard to forget, but you'd be surprised how often it gets overlooked. times you will need to pay vendors a remaining balance on the day of your event, and reality is, that's probably not on the top of your list when you're thinking about walking down the aisle. We think it's best to assign someone you trust to do this task, but don't forget it! We're big fans of including the payment with a thank you card, to express how much you appreciate them playing a part in bringing your fairytale to life.
Post-Wedding Clean Up
Who is cleaning up your decorations? What time do you have to have everything cleared out of the venue? Regardless of whether you, or your wedding planner is going to oversee this process, you need to have a plan. Make sure you have a list of things you want to keep, where they need to go, and what can be tossed. If you have floral centerpieces, you may have vases you rented from the florist that will need to be returned. Make sure you have notes of all of this – then it makes it easy to hand off to a wedding planner, family member, friend or to have for yourself so you remember what needs to go where.