Posted on March 28, 2016 in Nuptials
Choosing a Venue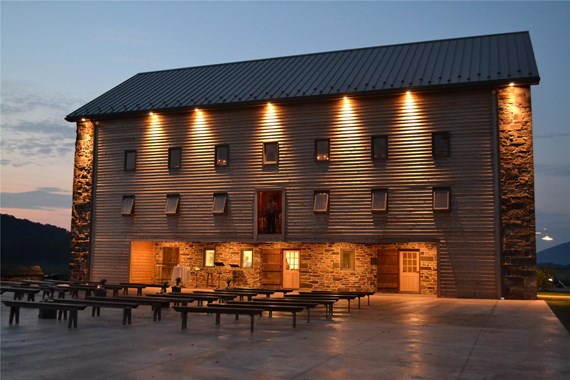 It's one of the first items on your checklist as a bride-to-be, but it seems so overwhelming! Where do you begin to look? You know what you like, but what are the logistical aspects of a venue you should be looking for? What questions should you ask when you're visiting venues? Since we're familiar with the business, we thought we'd share a few of the most frequently asked questions, why they're important, and how we would answer them for Herman & Luther's rustic barn.
How many other events will there be on our wedding day?
This question is mostly meant for larger venues. If there's even an ounce of you that doesn't want to run into another bride on your wedding day, it's best to clear the air up front and make sure you know how many other brides will be on site and how likely you are to run into them and their bridal party.
Here, you're the one and only. When we say it's your day, we mean it.
Are tables and chairs included?
When you visit a venue, you'll see it one of two ways – set up for an event, or empty. Regardless of which it is, one of your first questions should be are tables and chairs included? When you're comparing venues, you want to make sure you're comparing apples to apples. A venue that doesn't come with tables or chairs can make a big difference in cost, and can be a hassle to coordinate. If they don't have tables and chairs on site, make sure you get contact information for the vendor they usually work with so you can estimate costs accordingly.
Tables, chairs and white table linens are included with our rustic wedding venue.
Do you have your own caterer?
You may know up front, but if it's one of these barn wedding venues, it may not be apparent. Even though rumor has it you won't eat much the night of your wedding, you want to have good food. So, make sure you're clear on whether or not catering is included. If it is, who's the caterer? You want to make sure you can do your research, and most importantly, taste their food.
We have our very own professional chefs on staff. We're pretty sure reading the menu will make you drool – if it doesn't, your personalized menu tasting surely will.
What are the decoration rules?
Regardless of what theme you decide on, chances are you're going to want to add something to your venue when it comes to decorations and lighting. Some venues are picky about what they allow, so make sure you know the rules and can work within the venue's guidelines.
We're pretty flexible, but we do have some restrictions when it comes to glitter, open flames and nailing décor to walls. Just ask us!
Do you have a wedding coordinator?
If you don't have a wedding planner and would like someone for your wedding day, ask! Some venues have a wedding coordinator assigned to you the day of to make sure everything goes smoothly. Often times if the venue doesn't have someone on staff, they are able to recommend someone for you. That's what we do!
These are just a few of the many questions we get – and they're important ones! Regardless of what questions you have, our best advice is to not be afraid to ask questions. Selecting a venue is often new territory and there is no such thing as a silly question. So, make a list before you visit, and ask away! If you might be interested in a unique, rustic barn wedding venue in northcentral Pennsylvania, check us out.